The only thing constant in life is change.
Many people come to coaching because they want something to be different in their lives. It could be wanting a problem to be solved, a habit to be changed, or a new way of being in the world. What's true is that we are all in a state of constant change. Whether it is our bodies, minds, relationships, or even our environment, in one way or another life is moving and transitioning.
What Coaching Is
In coaching, the coach's role is to be a steward for a person's change journey, walking alongside and guiding them in their path towards their future aspirations. Serving as a witness and helping cultivate a deeper awareness and presence with what is, the coach guides and co-creates experiences with the client in which new possibilities and narratives are explored to support what could be.
As clients experiment with different ways of thinking and being both in and out of the coaching sessions, they begin to build a set of tools to use and move in the world. They begin to transform their current reality into the desired one.
Why Coaching
Whether you are looking to teach your lessons more effectively, communicate better with a family member or colleague, or find more balance in your life, coaching gets to the crux of what is happening for you, of what matters to you, and to what you can do to develop and move forward in the direction you want.
Format & Pricing
Coaching sessions are conducted online using the platform Zoom.
While coaching packages vary by client, there is a minimum 4 hour package purchase requirement. Pricing starts at 2,500 baht per hour, depending on hours.
For a free initial online coaching conversation to experience coaching and determine if this transformation path is right for you, please contact Heather at

[email protected]

.
The work teachers do is so important, and at the same time, I know from personal experience how challenging it can be to show up in your life and in your classroom as the person and teacher you want to be. It can be difficult to remain resilient in challenging times.
I first came to coaching from a moment of personal and professional crisis. Burned-out from my school director job and in the midst of a painful relationship ending, my ailing body and mind were screaming for change. Now that I am nine years into my own change journey, I am a better teacher, leader, partner, sister, and friend through coaching and mindfulness.
While I have been in the field of ELT for over 15 years, it is in the last five where I have discovered my passion for coaching educators from around the world. It is my belief and experience that healthy, whole, resilient educators are better able to serve students, and it is my joy to support teachers in their own life processes of growth and change. As a coach, my purpose is to serve as an advocate for teachers as they develop the resources to transform current realities and future possibilities into desired outcomes.
Heather Van Fleet, BCC (Board Certified Coach)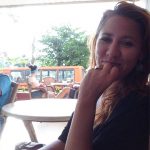 Certified Evocative Coach, Center for School Transformation
Certified Resilience & Leadership Coach, Blue Rio Strategies
Narrative Coach Enhanced Practitioner, Narrative Coaching
---
Sometimes change can be hard. It can feel like trying to change the direction of a large ship, and over time we can lose sight of the direction we want to go, and even of who we are. Sometimes it feels as if remaining in the harbor is easier.
When a great ship is in a harbor and moored, it is safe, there can be no doubt.
But that is not what great ships are built for.
-Dr. David Drake
Coaching can help you find your confidence, strength, and resources to set sail again and navigate the waters of life.