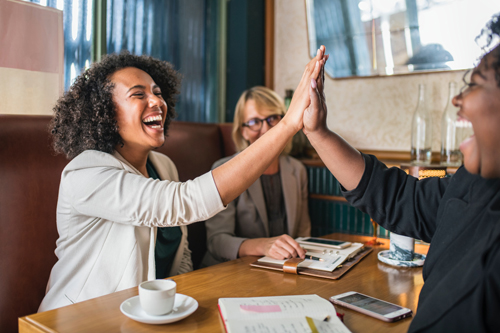 "Your future is created by what you do today"
AUA Teacher Trainer
Job Summary
The position of Teacher Trainer will provide teacher training for teachers of English throughout Thailand. This position also supports AUA teachers in the
External Training Support: 75% of time internal Professional Learning and Development (PLD) Program by developing and maintaining new and existing training modules, and conducting various needs-based training.
Key Responsibilities
New Training Curriculum Development and Training Facilitation
• Face-to-face workshops and seminars
• AUA teacher training online courses
Course Management, Organization, and Promotions
• Training proposals and pricing
• Needs analysis and feedback surveys
• Training logistics organization
• Social media and other promotions
Managing, Supporting, and Delivering Training in Partnerships
• SIT/World Learning TESOL Certificate course
• Cambridge Certificate in English Language Teaching (CELT) – Primary & Secondary
• U.S. Embassy teacher training grant, including seminars and webinars
Internal Training Support: 25% of time
AUA Professional Learning and Development (PLD) Program Support
• Providing needs based support, face-to-face workshops, and content to existing PLD library of activities for teachers
• Sharing teaching ideas and resources in a termly newsletter for AUA teachers
• Delivering needs-based training for managers using in-house protocol/system to conduct teacher observations
• Organizing and facilitating the annual AUA teacher PLD seminar
Key Qualifications Essential:
• A TESOL qualification, for example CELTA, Cert TESOL, or SIT TESOL
• A level 7 qualification in TESOL, for example Dip TESOL, DELTA, PGCE with a specialisation in TESOL or MA TESOL
• A minimum of 5 years teaching experience and 1 year training experience
Desirable:
• Experience teaching or training online
• Experience as a SIT TESOL / Cert TESOL / Dip TESOL or CELTA /DELTA trainer
• Experience writing teacher training materials
• Experience of managing projects and solving logistical problems
Application
Please send your CV and a cover letter expressing your interest in the position to [email protected] This is a full-time position starting February 2021, and includes a competitive salary, health and medical insurance under the AUA health plan, and visa and work permit support. Position is open until filled.
AUA Language Center, established in 1952, is a language school with 9 centers throughout Thailand. The position of Teacher Trainer in AUA's Professional Learning and Department is located in the AUA Rajadamri, Bangkok.