INFO
Address
286 Behind the Public Sports Library – Sports Authority of Thailand Ramkhamhaeng, Huamark, Bangkapi, Bangkok 10240
Contact
Phone: 065 969 7000, 065 969 7333, 02 318 8725
Line Official: @auahuamark
Facebook: AUA Language Center Hua Mark
Have a question? Contact us!
Business Hours
Mon – Thu 11.00 – 19.00
Sat – Sun 8.00 – 16.00
Close every Friday
Travels
286 Behind the Public Sports Library – Sports Authority of Thailand
Ramkhamhaeng
Buses: 22, 40, 58, 60, 71, 92, 93, 99, 109, 113, 115, 137, 182, 168, 207 and 501
Boat Pier: Ramkamhaeng University Pier and Saphan Mit Mahat Thai
Airport Link: Ramkamhaeng Station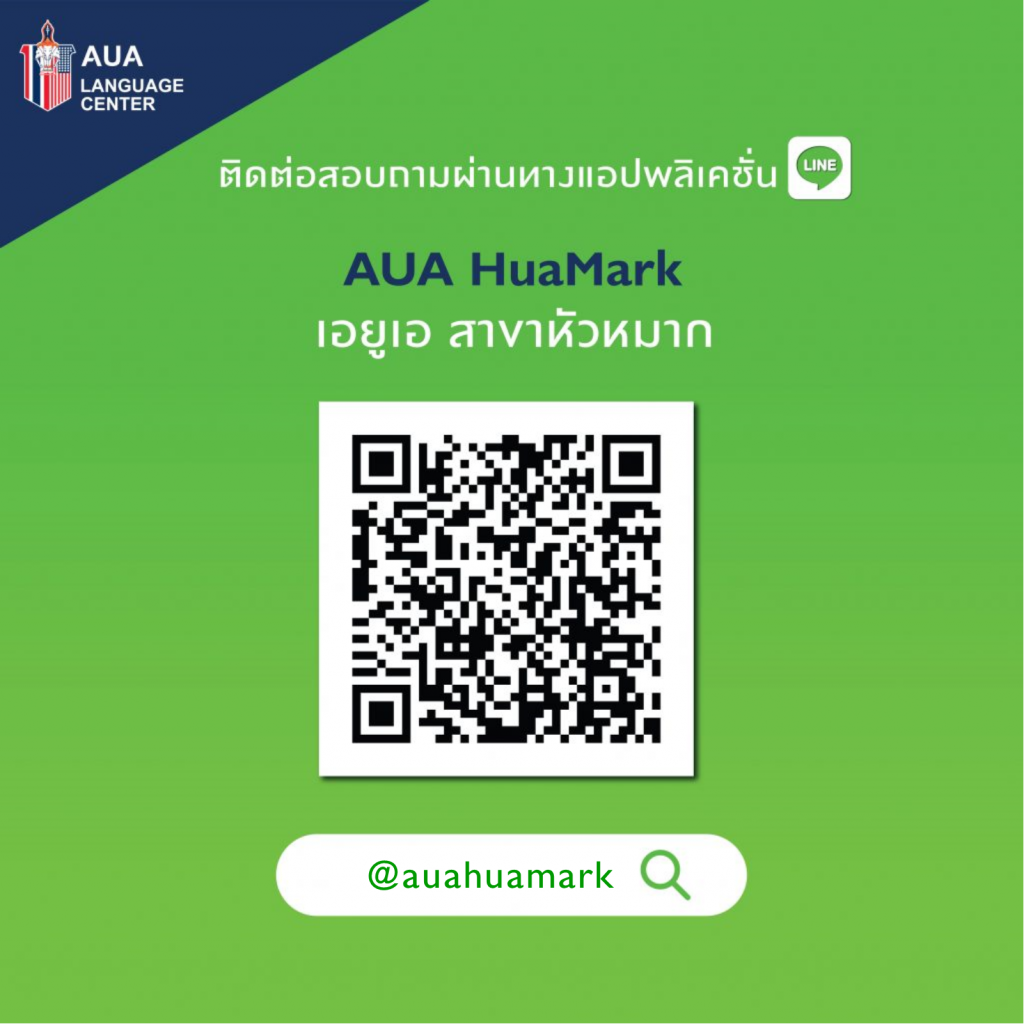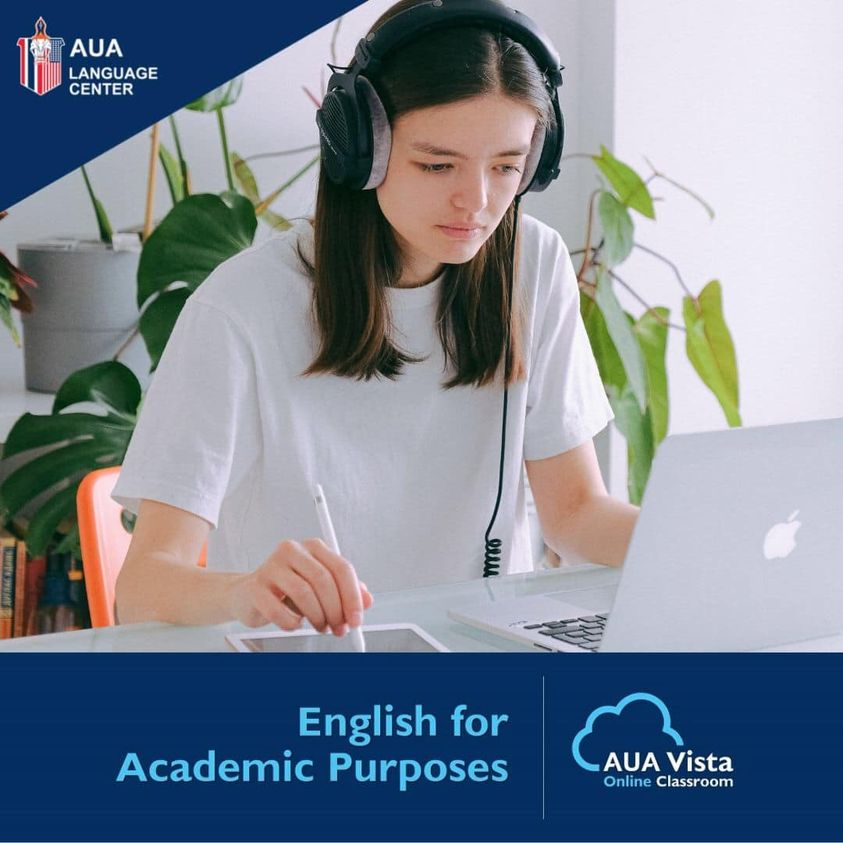 Featured Courses
This program helps learners at all levels to speak English confidently in everyday situations anywhere English is used. The focus is on spoken communication in a friendly and supportive environment, but there is also some reading and writing in each class to help develop all language skills. Course Objectives To enable students to understand and use English to succeed in real-world social situations To expand our students' comprehension, vocabulary and accuracy across a range of everyday topics in English To enable students to engage in meaningful and stimulating conversations in English Course Learning Outcomes Upon completing this course students will be able to… speak English with greater confidence. describe, explain and discuss a range of everyday topics in English. demonstrate the ability to understand and speak English at a CEFR level of B1/B2. Course Structure: 5 major levels (90–120 hours per level) 4-week course (20 hours) 2.5-hour sessions 2 days a week 2-week course (20 hours) 2.5-hour sessions 4 days a week Hour Packets (Buffet) 30 hours 60 hours 100 hours Requirements Placement test for new students Services Course advisement ("Is this course right for me?) To contact an AUA Advisor, click HERE.

Contact Branch