AUA Corporate Training is part of the Corporate & Online Services Department (COSD) of the American University Alumni Language Center. You can either study the traditional way, the online way or a mix of both!
Corporate Services Online
AUA online's services are offered to corporate and government clients at special rates. Please call 099-080-4440 for more information.
The services offered are: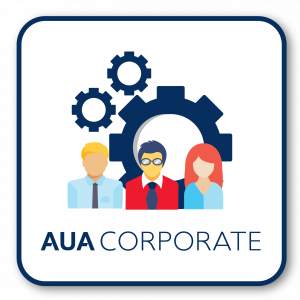 AUA powered by Voxy – our 24/7/365 4 skills English course for all levels from beginner to advanced. This also comes with unlimited small group classes with native speaker teachers.
Writing Online – with AUA's special writing teachers.
One 2 One – AUA Corporate's new video teaching/coaching service for staff wanting to learn in a private way. You can set your time to meet your busy schedule and our teachers will be there when you want.
Online Testing – AUA offers a testing and assessment service online. This measures ability by international standards.
Certification & Reporting – student progress is measured as they learn and AUA COSD can provide human resources with reports on the progress of all of their staff. There is also certification for every course. Why not take a closer look at our AUA powered by Voxy certificate? It shows level by Common European Framework of Reference for Languages (CEFR), but also includes equivalence in other measures such as Ielts, Toeic and Toefl.
Corporate Services – The Traditional Way

AUA also has a full range of traditional services it offers corporate, government and educational clients. These include:
Teaching:

English for the Office.
Business English.
English for Specific Needs.
English for Schools.
English for Teachers.

Testing:

Placement testing.
Proficiency Testing.
Interviews.
Screening before hiring.
Online Testing.

Consultancy:

Needs analysis.
Quality Assurance.

Other:

Put a branded AUA office or desk in your organization and let us service your needs regularly.
Counselling.
Editing & Proof-Reading – make sure your English is never wrong on those signs and reports that are so important.
FACEBOOK PAGE
SOME OF OUR RECENT CLIENTS
CLASSES