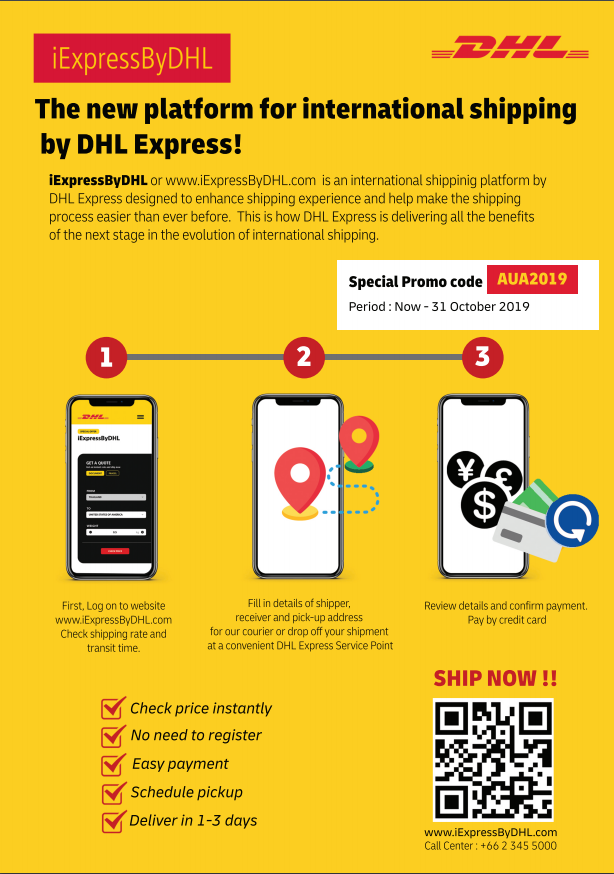 iExpressbyDHL is the new online channel to send the personal international shipment through your mobile phone.
Only scan QR-code, filling your shipment information and pay by credit card.
DHL Express courier would pick-up your shipment on site.
Benefit :
– Check the price before sending it.
– No need to apply for the DHL account.
– High security, confidence by DHL Express
Special for AUA students, get special discount 200 THB by filling Promo-code "AUA2019" from today – 31 October 2019.